The Misaligned Cow: Pinball Tables for Your PC

NOTE: To play Future Pinball games, you will need a copy of the amazing FUTURE PINBALL, version 1.8 or higher. Go to Future Pinball and look in the downloads section for the Future Pinball installation files.
Steel Wheel for Future Pinball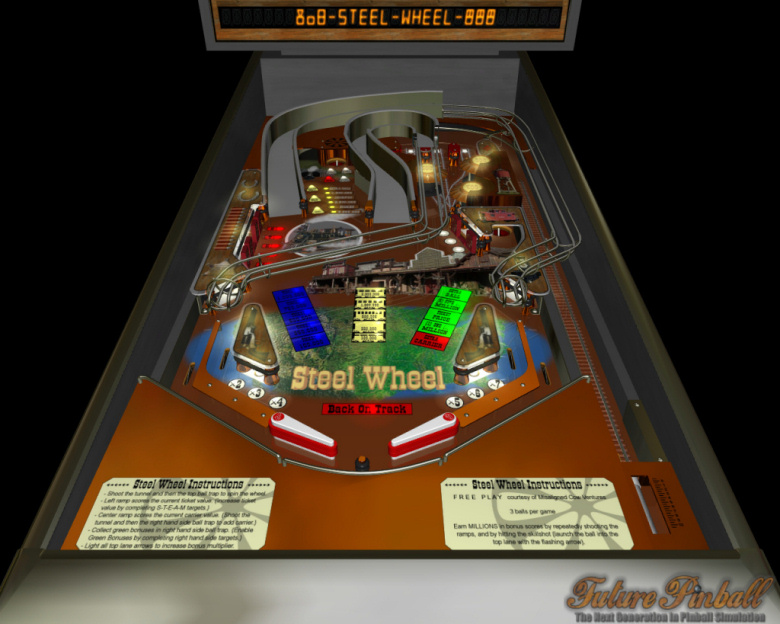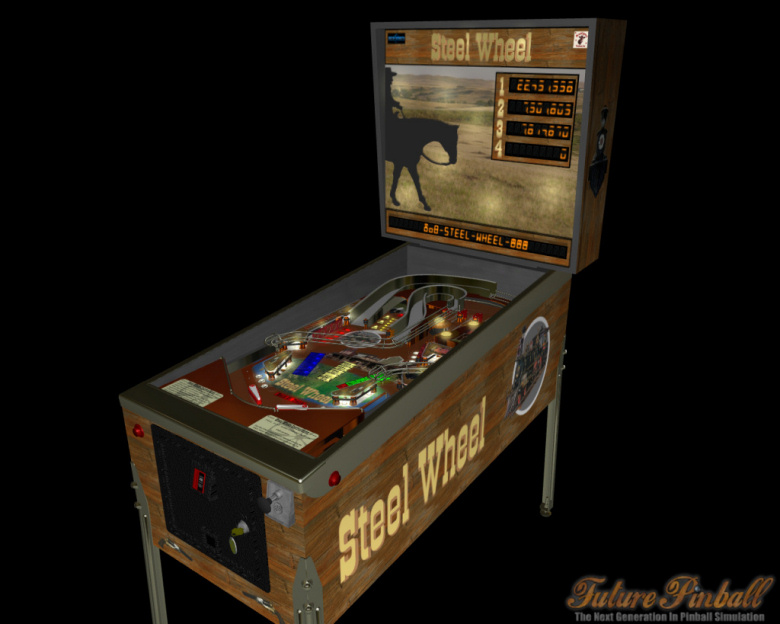 Download latest version

Current version is 1.10, released 08-01-05. Download from:
Features
Remake of Digital Illusions' classic Amiga computer game from 1992.
All the rules, sounds and features of the original. (Implementations may differ slightly, both by design and by accident.)
All main graphical ideas of the original, but infinitely improved and expanded: This table is meant to look real!
Full-width HUD ("Pinball Dreams style") as well as backbox 32-digit alphanumeric display.
"Player up" and score displays added to the backbox.
Main music on/off.
Scrolling camera on/off.
3- or 5-ball game.
Power switch.
Light Test switch.
On-display highscore entry.
Statistics on average score.
Gameplay
Build a first-class train and raise your ticket prices to earn loads of points.
Ride the rails of those ramps for bonus miles.
Spin the Steel Wheel and collect the awards.
Tips & Tricks
---