The Misaligned Cow: Pinball Tables for Your PC

NOTE: To play Future Pinball games, you will need a copy of the amazing FUTURE PINBALL, version 1.8 or higher. Go to Future Pinball and look in the downloads section for the Future Pinball installation files.
Hayburners for Future Pinball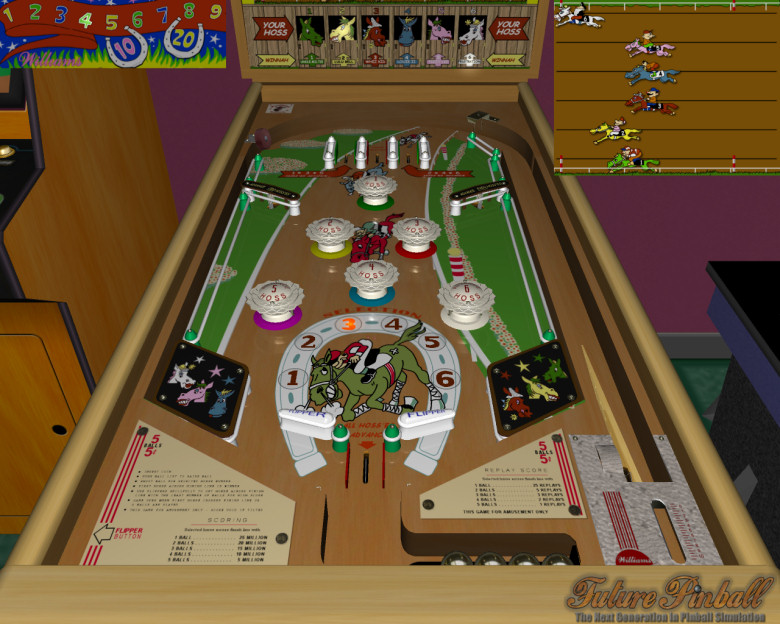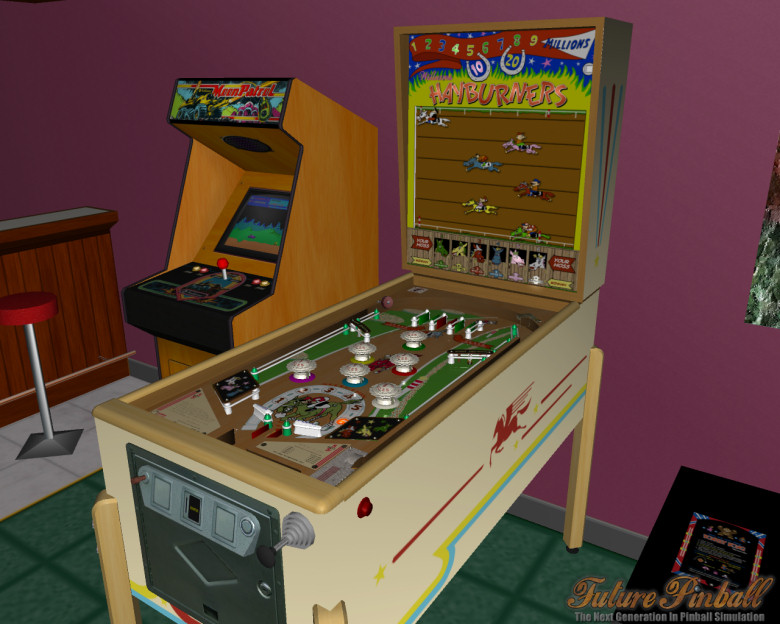 Download latest version

Current version is 1.1, released 2007-07-09.

Download from IRpinball.
Features
Remake of Williams' classic table from 1951.
Animated horse race on backbox and Heads-Up Display (HUD).
Multiple rule sets / play modes available, including Auto Play.
"Spiked Audio" to match the wacky, cartoon-style graphics.
Multiple HUD configurations for optimal enjoyment in various views.
Gameplay
Shoot ball for selected horse bumper.
First horse across finish line is winner.
Use flippers skillfully to get horse across finish line with the least number of balls for high score.
Tips & Tricks
If your selected horse is lagging behind, launch a ball at the middle top lane to change the selected horse!
---