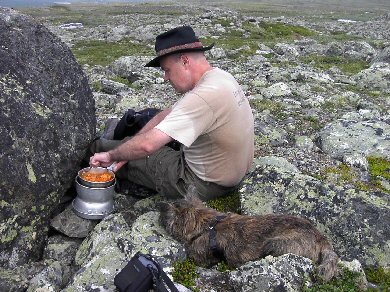 There has been a lot of nonsense written about all you need to know to survive in the wilderness, and all the emergency equipment you need to bring along. In fact you only need one thing, and that's a good Human.
As soon as you get a little peckish, give the Human a pleading look. (That's not difficult -- just do whatever it was you did when you were a puppy.)
Now place your Human in a sheltered location, lay down next to it and wait. That's it. After a while, the lovely smells of cooking will emerge, and within minutes you'll be licking a delicious, sticky pot clean.
Chances are, your Human will be extra delighted not having to drag dirty pots all across the mountains. If you can make it aware of this fact, you are entitled to an extra treat.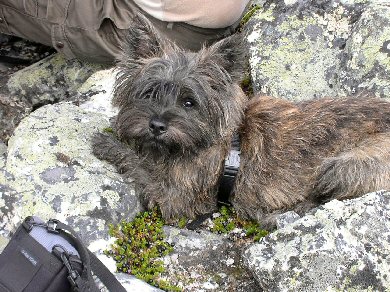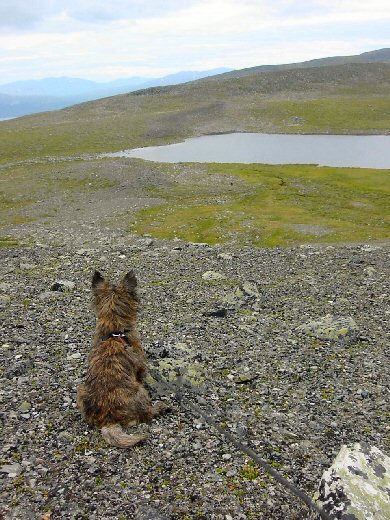 Just remember: If there is more than one human in your company, always keep track of the one with the cooking gear. The others can easily be replaced, but that one's the only thing between you and -- ugh -- having to fend for yourself!